PRICING, SALES AND OTHER POLICIES:

Prices vary on age, sex and coloring, pure bred and registerable ADGA and/or NDGA doelings and bucklings. It could range from a registered buckling for $250 to a registered doeling for $450. Reservations available with a non-refundable retainer fee of $50, and all reserved kids must be picked up between 7-8 weeks of age unless other arrangements are made.

If not picked up by the specified time, a $4/day boarding charge will be applied to your balance up to one week, at which time you will forfeit the retainer fee and the goat will be put back up for sale. We reserve the right to retain any animal we wish.

We highly recommend any individual become informed and educated before considering the purchase of goats, and will provide information we have collected and websites packed with goat information, if requested.

We disbudd all our baby goats by 2 weeks of age. Kids sold will be tattooed, given their CDT shots, coccidia treatment, and wormed prior to leaving the farm.

We provide the paperwork to register kids with ADGA and NDGA, but it is your responsibility to send in the registration application to the organizations and pay the appropriate fees. No registration or application papers will be provided until goat is fully paid for and picked up. Receipts for retainer fees will be furnished.

REFUNDS: We cannot accept a goat back once it leaves the farm, as we have a healthy herd and do not know the care given after the goat leaves us. Prior to purchase you may have a veterinarian inspect the goat at your own expense.

Mr. Vivian L. Layton, MemberMrs. Phylis P. Caruso (Layton), Manager
1725 Grand Avenue
Deland, Florida 32720
Cell: 407-718-6623


vlayton@caprettafarms.com


We are members of the following organizations.
and support....
Farm-to-Consumer Legal Defense Fund
8116 Arlington Blvd, Ste. 263
Falls Church, VA 22042
Email
:
info@farmtoconsumer.org
---
CAPRETTA FARMS' LIST...we support local businesses and in particular the following companies as they go above and beyond just providing a product or service.







Visit Hay Baby for the best hay in Deland, Florida



---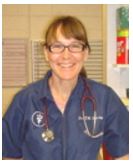 Capretta Farms has this to say about Dr. Theresa Harty DVM:
We love Dr. Teri, said all the goats at Capretta Farms. She takes great care of us. Even our peoples, the Goat Whisperer and our Goat Mama, think she is the tops. She works with Volusia Woods Animal Clinic in Orange City, Florida, and she knows her goat medicine.
---
Great service and very dependable, Ron set up our propane fireplace and cooking stove and services it regularly..
---
LUZNAR FEED, Samsula, Florida
---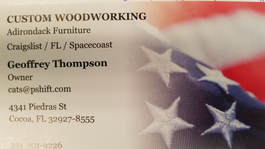 Located in Cocoa, Fl., Geoff Thompson makes the most comfortable adirondack chairs. We were so impressed we purchased 4 of them.
---